Join the SecAppDev community in 2019
Building secure applications is quite a challenge. It requires a sound knowledge base, combined with the proper security processes. And that's precisely what SecAppDev brings to the table.
SecAppDev is an intensive one-week course in secure application development. For the 15th year in a row, SecAppDev organizes a leading-edge software security course for developers. Come to learn from world-class experts how to tackle security in your organization.
In 2019, we are adding a dedicated track for three one-day hands-on workshops. These workshops are the perfect place to learn real-world security, and have all your questions answered.
Building secure web & web service applications
Whiteboard hacking (aka hands-on Threat Modeling)
Securing Kubernetes the hard way
If you cannot make it to the full course, you will be delighted to hear that we offer a limited number of workshop-only tickets.
SecAppDev 2018 has left every attendee more than satisfied ...
SecAppDev is a one-week training course that provides a very good introduction on several key area of the Application Security. The course allows students to well understand how security should be included in a Software Development Life Cycle. Trainers are very highly skilled and take time to explain the presented concepts. They are also keen to answer technical questions in detail, even when it spans into the coffee break.
The mindset of this course is "Technical, humbleness and 100% knowledge sharing between all participants, including students".
SecAppDev for me is like a SANS Course but dedicated to the AppSec domain. From a student point of view, it offers the same quality and benefits.but dedicated to the AppSec domain. From a student point of view, it offers the same quality and benefits.
Dominique Righetto, Application Security Consultant, Excellium Services
This raving review is only one of the many positive testimonials.
---
Want to hear when early bird tickets are about to sell out, or when the full program becomes available? The best way to stay up to date on SecAppDev is to subscribe to our mailing list.
Subscribe to receive SecAppDev announcements
---
The secappdev.org non-profit and partners
The SecAppDev.org NPO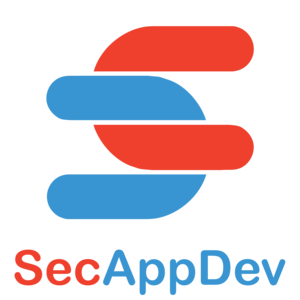 SecAppDev is organized by secappdev.org, a non-profit organization run by volunteers. The goal of secappdev.org is to raise awareness about security among practitioners, including developers, analysts, architects, ... It has been doing so since 2005.